Point Training Scheme
High-quality, well-rounded dance training for young aspiring dancers aged 11-16.
Point Training Scheme
Point Training Scheme offers high quality well-rounded training, to give dancers a stable foundation of technique, understanding, creative response and to develop their potential in dance.
The Scheme provides both ballet and contemporary dance technique classes. In each cohort there is a mixture of dancers who have and haven't had previous ballet experience but classes are tailored at a pace to challenge both. Successful applicants have the chance to develop skills with nationally recognised dance artists and leaders rounding off with summer performance opportunities and events.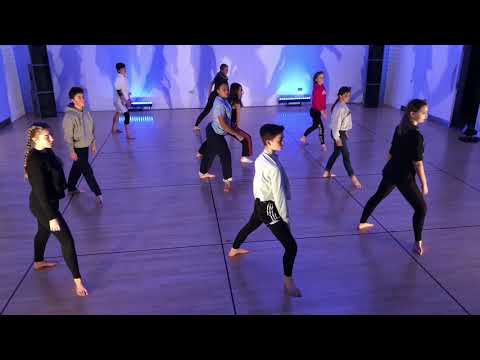 Training and Opportunities
The next Point Training Scheme will run on Sunday mornings (around two Sundays per month) from 10am to 1.30pm from January to July 2022 and costs £150.
This also includes a weekend intensive in June and a couple of events such as an exciting curtain raiser performance for Hampshire Youth Dance Company's annual showcase.
Financial Support
Our Youth Pathways Fund offers support for those who in most financial need and for those who without this support would be restricted from accessing the opportunities we offer. We work on a case-by-case process throughout the year to tailor support for individuals passionate about their creative pathways.
2022 Applicant Information
Auditions to be part of PTS 2022 will take place this Autumn on Sunday 12th December 2021. 
We welcome dancers with no prior experience or formal dance training to apply. Point Training Scheme is about finding the potential in dancers to build possibilities and open doors for young people in their future creative pathways.